The residence Maddalena is a charming resort located in Montincello, right next to the most beautiful beaches of the Gargano. Built in the eighties, located to the north of Apulia near the Sanctuary of Santa Maria di Merino, patron saint of Vieste, the residence is surrounded by the protected area of the National Park of Gargano. (The Park covers an area of 121 thousand hectares in fact the geographers and the biologists believe that Gargano is a 'biological island', while the rich flora of Gargano contains over 210 plant species, giving it the name of "botanical garden").
Set against this wonderful background, residence Maddalena is an ideal place for couples and families who want to spend their holidays in complete relaxation. We offers a wide range of rental solutions, from a few nights a week to a month, and a wide choice of 2 -. 3-, and 4- bedroom apartments and bungalows for a comfortable holiday in Apulia's sun, sea and nature.
Residence Maddalena is made up of holiday homes, independent apartments, townhouses and apartments, located on an area of 1500 square meters with a small private green area. Each house is furnished in a simple and functional manner and include: beds, bathroom, the use of a kitchen air conditioning and a small safe are also available.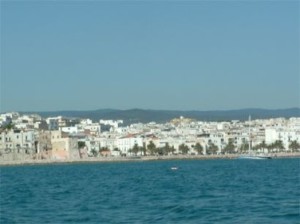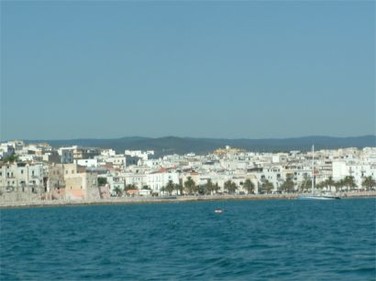 Located on the coast Vieste-Peschici 7 km, 900 meters from the beach, 1.2 km from the lido.
The beach is called Long Beach, a long and wide beach of fine and soft golden sand, followed by beautiful caves, coves and bays, immersed in a clear and pristine sea.
The location of the residence Maddalena allows its guests to take trips and excursions in the neighboring towns and to visit the religious, cultural and natural tourist attactions of Gargano; Peschici, Vieste, Vieste, Tremiti Islands, Rodi Gargano , S. Giovanni Rotondo, Monte S. Angelo and the Umbra Forest.
We advise you to visit the historic center and the coast of Vieste. Vieste is a small seaside town in Apulia,  with white houses perched on Mount Gargano. Its historic center, containing narrow alleys, stairs and squares, is especially beautiful in the evenings, when the streets are illuminated by a soft light.
The beauty of the Gargano is also made up of caves, beaches, bays and cliffs, a set of jewels of nature, enhanced by the a crystal clear deep blue sea.
"Maddalena" Holidays Cottages


Ilaria Cell. Vod. +39 347 8037830
Latitude N 41.90868° Longitude E 16.11430°